Companion Parish Relationship with Cuba
On September 14, 2015 the Vestry approved a companion parish relationship with Iglesia Episcopal San Francisco de Asís (St. Francis of Assisi Episcopal Church) in Cardenas, Cuba for the next three years.
Youth Mission Trip to Cuba in April 2019

Christ Church took a youth-focused trip during public school break in April 2019 to our companion parish in Cardenas, Cuba. We flew from Boston to Miami on the evening of Easter Day, April 21, and then to Cuba the following morning. We joined our companion parish for Sunday services on April 28 and then flew home Monday, April 29.
The group was able to take down a water filtration system and spare parts for the other water systems already brought down to Cuba. The Exeter Rotary Club also contributed towards maintaining the water systems that the club installed in 2016. Over-the-counter medicines were transported, many of which were donated by church members.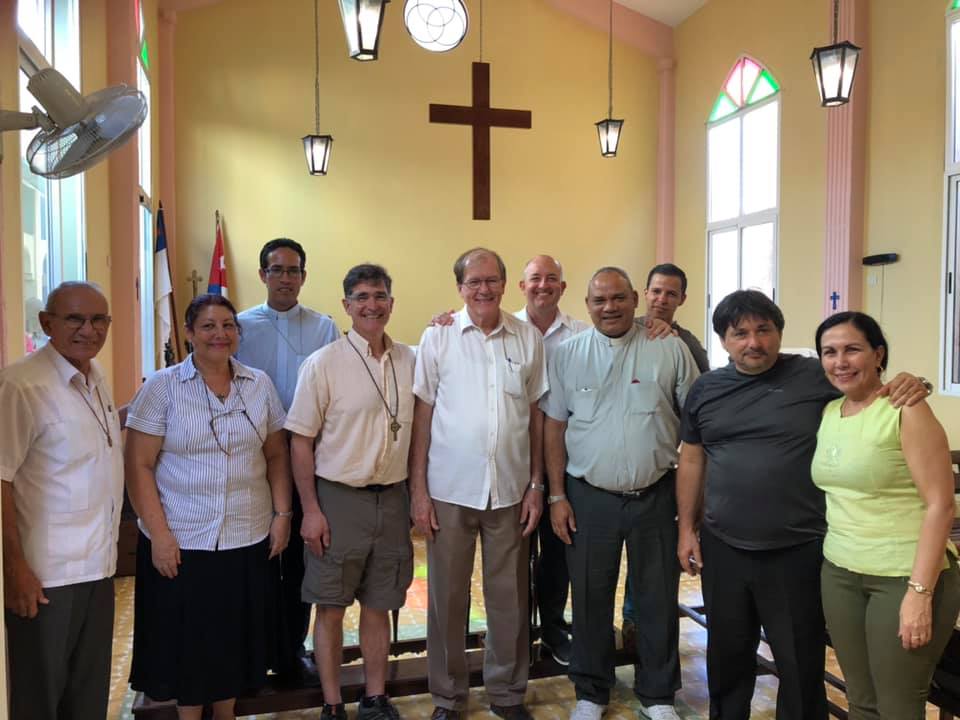 The bishop of NH, The Right Rev. Robert Hirschfeld joined the group and was able to meet Bishop Griselda Delgado del Carpio of Cuba. Watch the video HERE.










Cuba Nights & Trips in the News:
Use this link to read latest article "Christ Church receives $3K grant to continue work in Cuba"