Connecting with God and One Another
Parish Life at Christ Church is rich and varied. We are a congregation that enjoys spending time with one another, be it through working on an outreach project together, sharing time together at Coffee Hour or gathering for Bible Study. Connecting with one another is a central part of our vision at Christ Church and we strive to offer events and activities which will make these connections a possibility.
Christ Church offers a variety of opportunities for fellowship and getting to know one another, and we hope you will join us at one of our gatherings!
To know and care for one another is central to our ministry as Christ's body.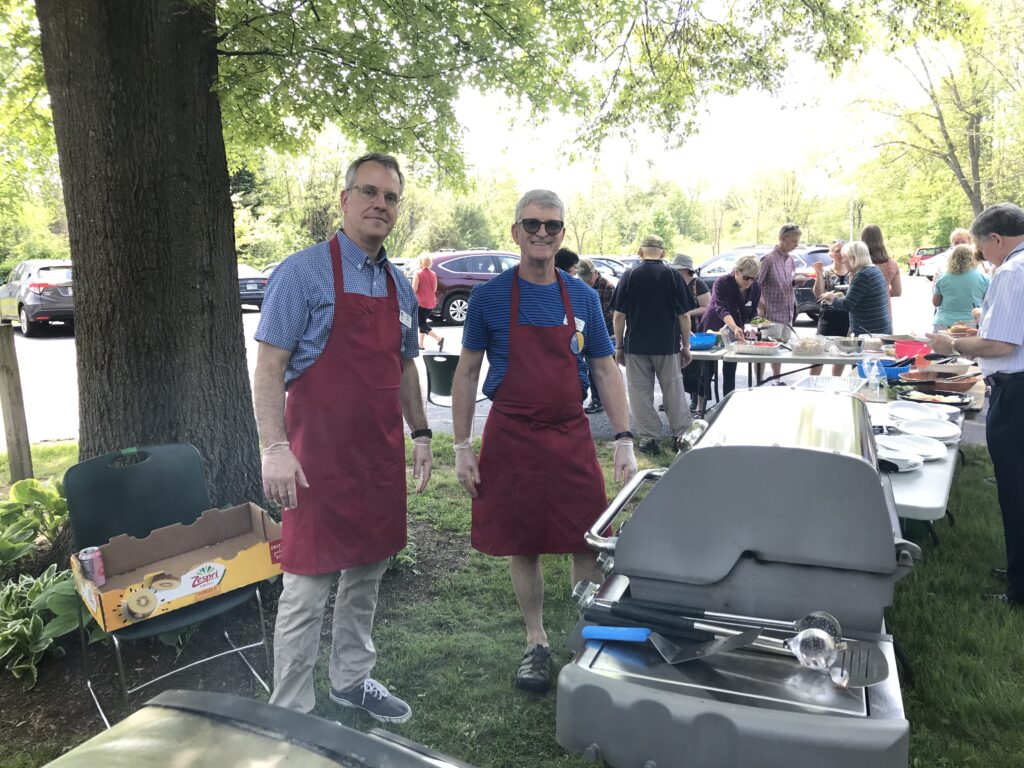 Once a month on Saturday morning- Christ Church's Men's Group gathers to create opportunities for men to develop friendships, deepen faith, and to support one another through life's journey. We meet monthly on one Saturday a month from 8:00 to 9:30 a.m. The group is facilitated by the Rector Mark Pendleton.
Contact Mark for more information.
The Oasis sisters are a group of women who began meeting in October 2019 in person and continued to meet via Zoom throughout the pandemic. We have grown closer through the sharing of current life experiences, prayer concerns, praises and studying the word of God. Our meetings are on Wednesdays from 10:30 am until 12 noon. We currently meet in person on the first Wednesday of each month in the Dodd Room and the remainder of the month we meet via Zoom. New members are always welcome. For more information contact Kim Storms at 817-905-8987 or stormspk84@gmail.com.
Women of all ages welcome!
We encourage our youth to also take a look at other opportunities for involvement as our youth theatre program, The Pine Street Players at Christ Church. It is a large component of youth ministry at Christ Church and offers many opportunities for youth both on and off the stage.
Youth are invited to take part in worship services as Acolytes, Lectors, and Choir Member. 
Please contact Mark Pendleton if you are interested in learning more.