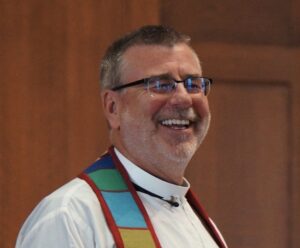 The Reverend Mark B. Pendleton has served as the 17th Rector of Christ Church in Exeter since April 2013. Before coming to the Seacoast, he was Dean of Christ Church Cathedral in Hartford, Connecticut from 2004-2012. He has served in churches in Connecticut, Maryland, and New Jersey.
A graduate of the General Theological Seminary in New York City in 1991, Mark served as a Volunteer for Mission in Cuba for a year in 1986. His passion for the Episcopal Church in Cuba continues as he leads annual mission trips and is a member of the Episcopal Church's Task Force on Cuba.
He previously served as President of the Community of the Cross of Nails/North America, which supports global reconciliation ministries inspired by the legacy and work of Coventry Cathedral in England. Mark is married to Leslie Glover Pendleton. They are the parents of William and Lydia and live in nearby Greenland.
To reach Mark during office hours, call- 603-772-3332, Ext. 12, or in a pastoral emergency, he can be reached on his cell phone: 860-490-8544.
Read the article in Portsmouth Herald from 11/26/23 PortsmouthHerald_20231126_A01 and PortsmouthHerald_20231126_A05
Or the online version https://www.seacoastonline.com/story/news/2023/11/24/seacoast-nonprofits-urge-donations-giving-tuesday/71531682007/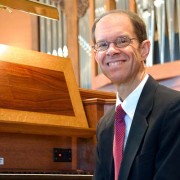 Bruce Adami came to Exeter in September 2007 as Interim Organist at Christ Church. He was appointed "settled" organist in the spring of 2008, Interim Director of Music in the summer of 2011, and then Director of Music and Organist in the fall of 2013. In October 2015 he returned to his organist position. From 1984-2004 he was Director of Music and Organist at Brookside Congregational Church (UCC), Manchester, NH; and from 1981-1984 was Director of Music and Organist at Grace Episcopal Church, Lawrence, Massachusetts.
A graduate of Oberlin College-Conservatory of Music in 1978, Bruce holds a Bachelor of Music Degree in Organ Performance. He has given organ recitals throughout New England. He has served as Treasurer and Dean of the New Hampshire Chapter of the American Guild of Organists.
Bruce currently serves as Treasurer on the Board of Directors of Bear-Paw Regional Greenways, a land trust with over 8,000 acres of conserved lands in the eleven-town region between Bear Brook and Pawtuckaway State Parks.
Bruce is past Chair of the Board of the Young Organist Collaborative, an organization whose mission is to encourage middle and high school students to study the pipe organ and is on the faculty of the Collaborative.
Bruce and his partner Bob Cote live in an off-the-grid solar-powered home in Deerfield that they constructed between 2002 and 2008.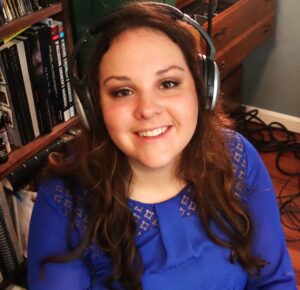 Suzanne Jalbert Jones has been named Interim Director of Music at Christ Church. As our Director of Music from 2014 – 2018, Suzanne enjoyed the richly musical and spiritual parish of Christ Church and considers it her home. She brings with her a diverse background of musical training from New England Conservatory of Music and University of New Hampshire, although her greatest teachers are her friends and family, with whom she often shares the stage. 
She honors the power of music to heal and bring people together and has built her musical practice upon that tenant. She hopes to inspire any individual, with a song in their heart, to join the Christ Church Choir! In her words: "she is grateful to once again be making a joyful sound with Christ Church Exeter."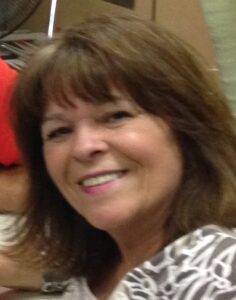 Darla Watt of East Kingston joined the staff of Christ Church in April 2015 as our half-time administrative assistant 5 days a week in the mornings.
Darla moved to New Hampshire in 2014 after living in Ohio for three decades. She has worked as an administrative assistant in the private sector, operated her own retail gift shop business, and for eleven years has the executive secretary for a president and CFO of a medical products company in Mason, Ohio.
Office Hours Monday to Thursday 9 a.m. to 1 p.m. and Friday 9 a.m. to Noon.
Artistic Director / Head of Acting
The Pine Street Players
at Christ Church Youth Theatre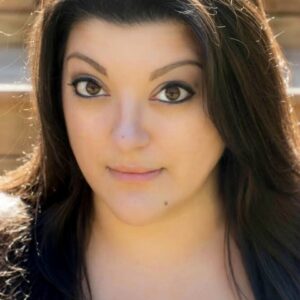 Lexi began her theatrical career in her hometown of Derry, New Hampshire, by participating in youth programs much like PSP, and continues to perform and direct throughout the New England theatre community.
A theatre educator from the age of 18, Lexi has served on the faculty of numerous youth companies over the past decade (most notably as a conservatory faculty member of The Performing Arts Connection's pre-professional program, and the Director of Theatre Education for the North Shore YMCA Theatre Company), and feels blessed to bring the very best of those experiences to her role as the Artistic Director of PSP. She prides herself on holding her theatre artists to high standards, and pushing them beyond what is typically expected of young performers, without sacrificing approachability, inclusivity, and a positive vibe. Heavily involved in the highly-lauded theatre and music departments of Pinkerton Academy, Lexi went on to graduate from Portland Actors Conservatory in Portland, Oregon, as well as earning a B.A. in English (Theatre Arts) from the University of Massachusetts.
She currently resides in Derry with her husband Nicholas and their three children.
To learn more about our youth theatre program, use this link to go to the website.