THE RED DOOR SERIES:  FINDING SANCTUARY IN FAITH
This year's Adult Forum Series will focus on the sharing of our global (near and far) faith stories.  The stories will help to enhance
our understanding of the power of the Holy Spirit and encourage us to express the love of God more fully.  
Check the Enews for upcoming dates.
The typical, red-colored door of the Episcopal Church represents the open, life-giving message of Christ every day.  So, when you walk into our church, remember that you are walking into a place of unconditional acceptance. Historically, red doors everywhere were associated with Passover, sacrificial blood, fire of the Holy Spirit, and a place of sanctuary and refuge.  Modern, secular associations to the red door include safety, acceptance, and hospitality.
Sept 18 - The
CHOSEN
- Season 3

Mondays on Zoom 7 PM to 8:15 PM (2023)
Zoom Link HERE
Join us for learning, conversation and prayer
Lesson 1: Forgive as Jesus forgives –
September 18
Lesson 2: Go as Jesus sends you – September 25
Lesson 3: Grieve as Jesus grieves – October 2
Lesson 4: Stand where Jesus stands – October 23
Lesson 5: Delight in what Jesus delights in – October 30
Lesson 6: Ask because Jesus tells you to – November 20
Lesson 7: Welcome who Jesus welcomes – November 27
Lesson 8: Trust Jesus all the time – December 4
Bishop Rob visited Christ Church on May 7, 2023.   Twelve young people were confirmed and three adults were also confirmed. One adult reaffirmed her baptismal vows. 
We will be offering a confirmation class for young people again in the Fall, 2024 for those 13 years old and up. 
Confirmation is the sacramental rite in which the candidates express a mature commitment to Christ and receive strength from the Holy Spirit through prayer and the laying on of hands by a bishop. Those who were baptized at an early age are expected to make a mature public affirmation of their faith and recommit themselves to the responsibilities of their baptism.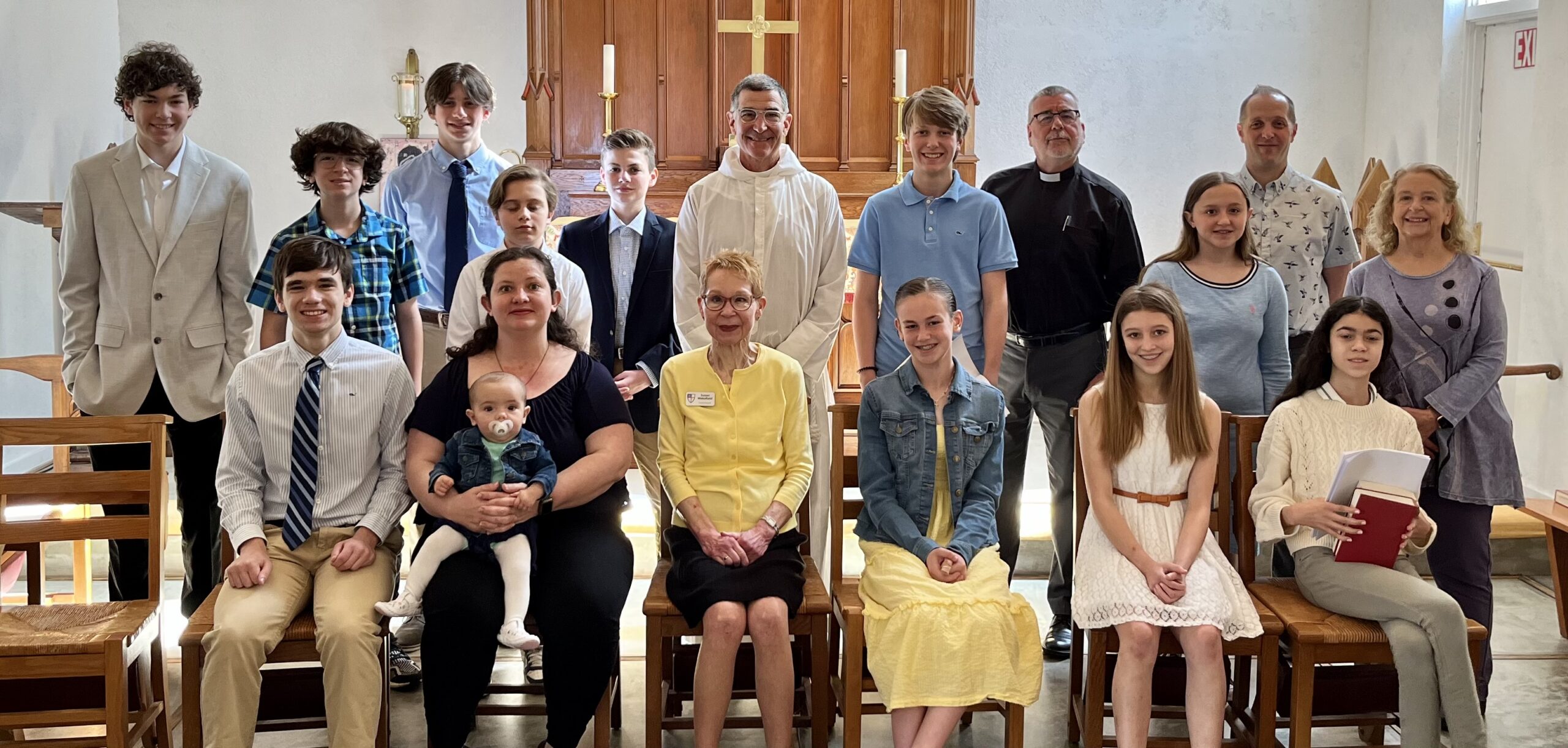 We will use resources that expose youth to a wide range of topics, including Scripture, sacraments, creeds, church history, prayer, and serving others, and ask them to think through what they believe and why. We emphasize finding one's own voice rather than simply conforming to an external standard. We trust that when people put in the effort to articulate what they believe and why they will make good choices about their next step in faith.  
Tuesday Morning Bible Study
Join the clergy each Tuesday morning in the Dodd Room at 11 a.m. from September to May to study the Bible readings for the following Sunday.
It is an hour of conversation and reflection.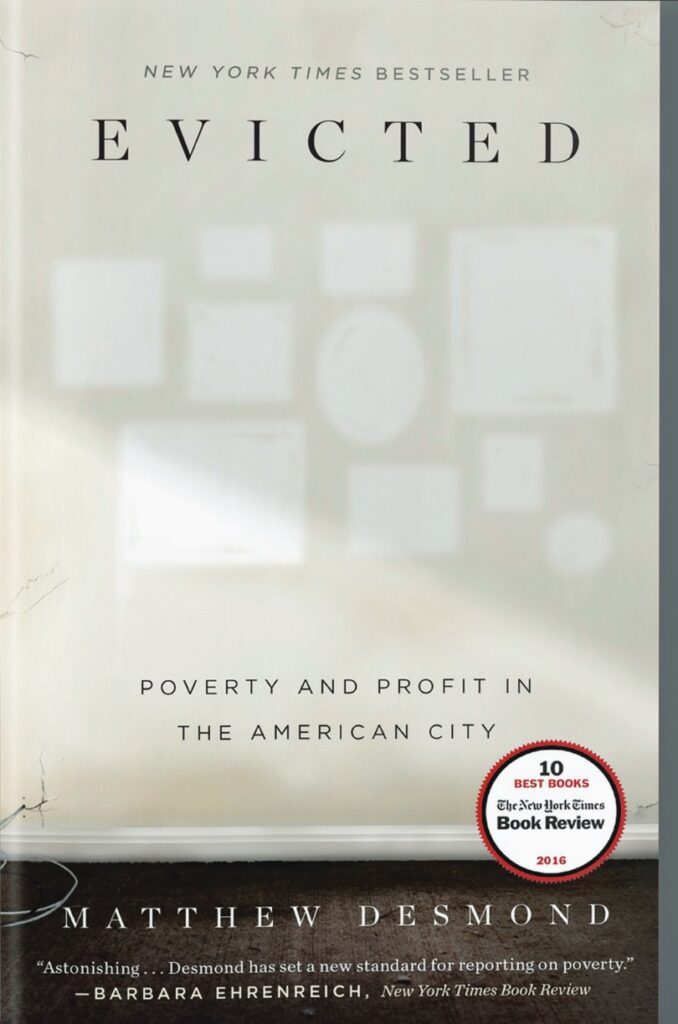 Our Rector, Mark Pendleton, hosted a book discussion this Fall via Zoom, focused on Evicted by Matthew Desmond, to help our members to engage and respond to the impact of the housing crisis in our community.
Click here to open the guide for Evicted.
Click here to watch a video introduction to Evicted.
"In Evicted, Princeton sociologist and MacArthur "Genius" Matthew Desmond follows eight families in Milwaukee as they each struggle to keep a roof over their heads. Hailed as "wrenching and revelatory" (The Nation), "vivid and unsettling" (New York Review of Books), Evicted transforms our understanding of poverty and economic exploitation while providing fresh ideas for solving one of twenty-first-century America's most devastating problems. Its unforgettable scenes of hope and loss remind us of the centrality of home, without which nothing else is possible. " – Read more here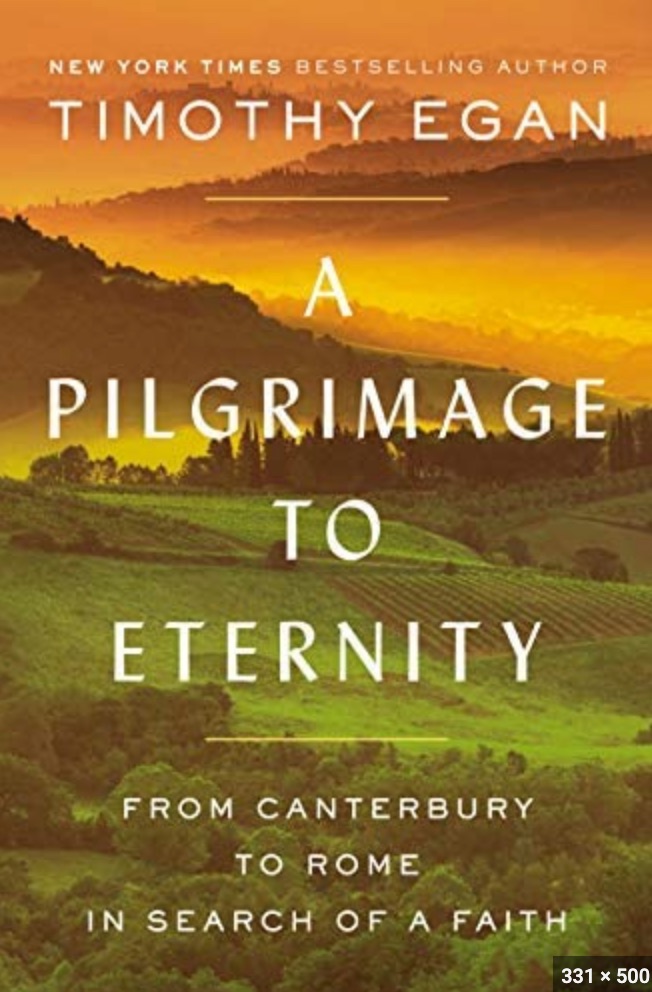 Our Advent on a Pilgrimage from Canterbury to Rome
Moved by his mother's death and his Irish Catholic family's complicated history with the church, Timothy Egan decided to follow in the footsteps of centuries of seekers to force a reckoning with his own beliefs. He embarked on a thousand-mile pilgrimage through the theological cradle of Christianity to explore the religion in the world that it created. Egan sets out along the Via Francigena, once the major medieval trail leading the devout to Rome, and travels overland via the alpine peaks and small mountain towns of France, Switzerland, and Italy, accompanied by a quirky cast of fellow pilgrims and by some of the towering figures of the faith—Joan of Arc, Henry VIII, Martin Luther. The goal: walking to St. Peter's Square, in hopes of meeting the galvanizing pope who is struggling to hold together the church through the worst crisis in half a millennium. A thrilling journey, a family story, and a revealing history, A Pilgrimage to Eternity looks for our future in its search for God.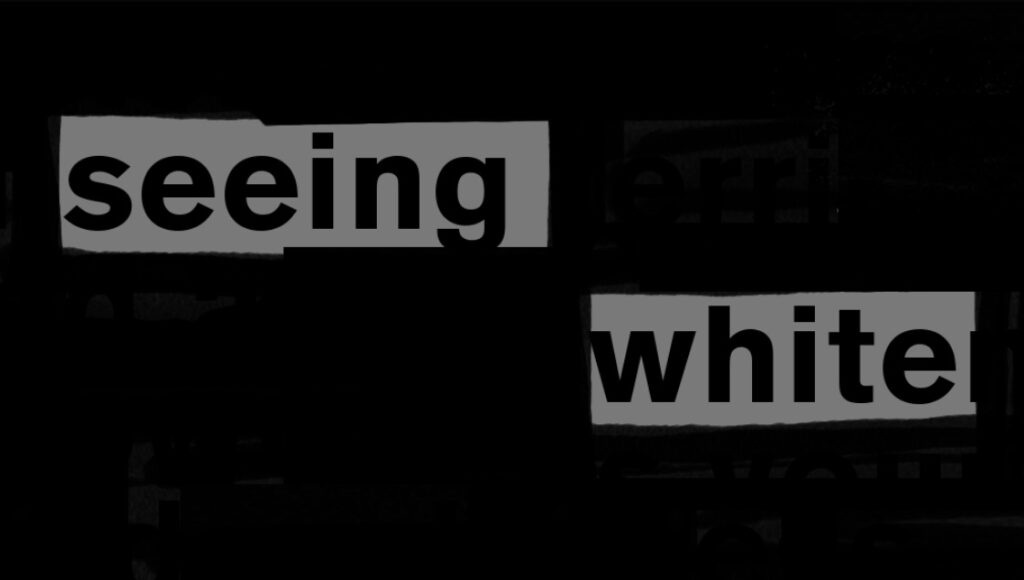 Our Shared Work: Seeing White and Becoming Anti-Racist
We spent four Monday evenings checking in with one another on the ongoing work of racial reconciliation. Join Mark via Zoom at 7 p.m. beginning Monday, September 21. We will convene online again on October 5 & 19 and on November 2. We will reassess after those first four conversations.
We recommend the Podcast "Seeing White"—a series that unpacks the history of race and racism. This process and work will be ongoing—it is not a four-week project rather a place and a time to begin again.
Join us to learn, pray, and act.