Sunday Morning Worship
Each Sunday we offer a 10:00 am Morning Worship
Click on the link below to join us for our live service
OR
Click the image below to view our services on YouTube

2021 Lent and Holy Week Offerings
We recommend using our Lenten resources that can be found on the Learn page of our website.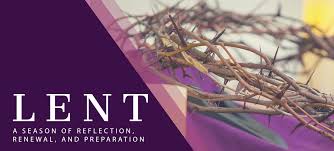 Holy Week Offerings
March 28- Palm Sunday
8:00 to 9:30 am-Blessed palms and consecrated Communion will be available to take home. Drive up to the main church portico door.
10:00 am- Recorded Eucharist Service, including the prerecorded Youth Confirmation Palm Procession video
11:30 am to 12:30 pm- Another opportunity to drive-up and receive blessed palms and consecrated Communion to take home.
April 1- Maundy Thursday
5:00 pm-Bishop Rob will lead a Maundy Thursday Agape meal service online for the diocese.
April 2- Good Friday
12:00 Noon-The Way of the Cross (Outdoors/In-person)
7:00 pm- The Way of the Cross in Art and Music Liturgy (Zoom)
April 3- 9 a.m. Easter Egg Hunt for children on the church lawn
Easter Vigil- April 3
8:00 pm-Join Bishop Rob for an Easter Vigil service online for the diocese.
April 4- Easter Day: The Day of the Resurrection
8:00 am- In-person Holy Eucharist in the church courtyard (weather permitting we will cancel for rain or snow). Bring your own Lawn Chair. Masks required.
9:00 am - 9:45 am- Consecrated Communion will be available to take home. Drive up to the main church portico door.
10:00 am- Easter Morning Holy Eucharist (via Zoom, recorded)
Lent During an Extended Season of Loss, Grief and Conflict
(From the Diocese of New Hampshire) In some ways, it feels like we have been in an extended season of Lent since early last winter. Since then, we've been steeped in grief, lament, death, isolation, and division. We've faced our mortality and our complicity, over and over again. After enduring all this, how do we approach Lent this year?
God continues to invite us into our humanity with grace, calling us Beloved! The rituals and practices offered here, in the season of Lent and throughout the church calendar, are most importantly an opportunity to seek the presence and the peace of God and remember our place in the community of creation. Our rootedness in the love of God is what helps us to stand resilient in the winds of fear and anger and to bear fruits of the spirit - love, joy, hope, patience, and self-control. Let's relax into Lent this year, resting and laying fallow and letting go as needed, living in the love that conquers death. And as we are renewed, we might dig our roots a little deeper and reach our branches a little wider, offering grace and love to ourselves, our households, and our neighbors.
Traditionally, we think of Lent as a Fast – what will we give up? Here are some other ways to approach Lent:
Feast – what will we savor?
Pilgrimage – what is our holy destination? what will God reveal along the way?
Wilderness Adventure – what are the mountains and valleys? how might we find water, build fires, spend time outdoors?
Retreat – how will we experience silence and reflection?
Lament – what is the grief we need to express? what is on our "wailing wall"?
Honeymoon – how can we fall in love with Jesus again?
Sabbath – how will we rest?
Childcare
***DUE TO THE BUILDING BEING CLOSED FOR COVID, CHILDCARE IS NOT AVAILABLE AT THIS TIME**
Childcare is available downstairs in our newly renovated Nursery room with our two person staff on Sundays from Labor day to Memorial day between 10:00AM – 11:00AM for babies and children 3 years old and up.